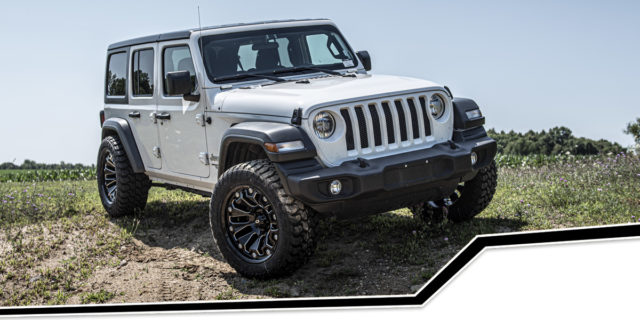 Coldwater, MI: Is your Jeep in need of a little boost to level out the stance and clear a larger tire? Zone Offroad is now offering 3/4" coil spring spacers specially designed for use on the front of the Jeep Wrangler JK, Wrangler JL and Gladiator JT models. These polyurethane spacers are the perfect solution to get that extra height without effecting ride quality or handling. Perfect to level out the stance or compensate for heavy winch bumpers and accessories, these spacers are quick and easy to install. They are designed for compatibility on stock height vehicles as well as in combination with most lift kits on the marketing that use replacement coil springs. Designed, tested, and manufactured in the USA, these new spacers include Factory Protection Plus for peace of mind wherever your adventures lead. Give your Jeep that extra boost with Zone Offroad.
Kit Features:
Polyurethane construction for long lasting, quiet operation.
Quick and easy installation.
Maintains ride quality and handling characteristics.
Provides extra boost to level out or compensate for heavy winch bumpers and accessories.
Lifts and levels the front to back stance.
Includes Factory Protection Plus.