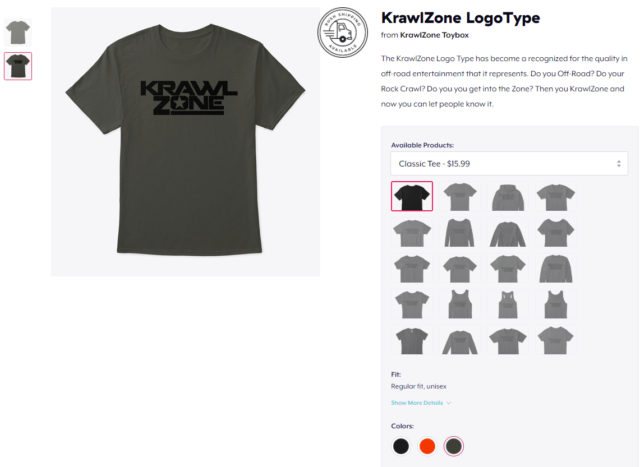 Get the newest KrawlZone tee shirt designs for 2019 starting now.
KrawlZone is gearing up for 2019 with some great new looks, that you'll want to have a part of your wardrobe and we're trying out TeeSpring as a hub where you can get the goods.
We will still have many of our designs available from Amazon, but by using TeeSpring, we have access to countless new styles and types of shirts and hoodies that you can choose from.
This includes both men' and women's designs in several different styles. From tanks, to tee's to hoodies, we've got something for you. and we'll be making even more available soon.
This is good for everyone. Wanna know what's available, check it out. Have a request for a shirt style or design ideas? Let us know. Direct message us on FB, Instagram or Twitter.
Visit the KrawlZone Tee Spring store here!
As stated, we're just testing the system and checking feedback. Would you buy from TeeSpring? What other places would you purchase from.
What else would you like to see from us? Help us figure this out. Your feedback is crucial.
Thx again and happy wheeling!