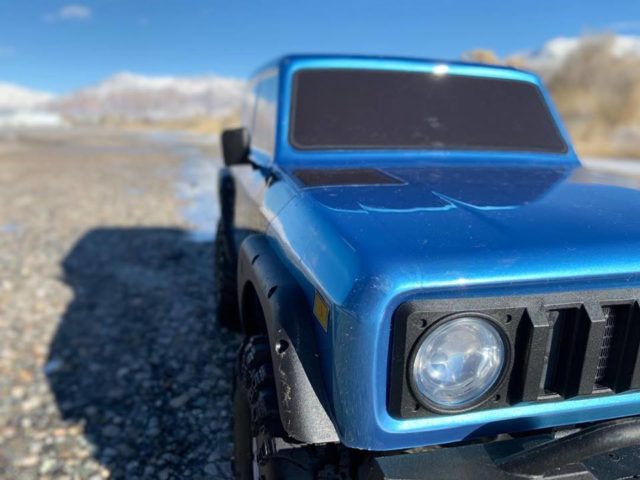 So…let's talk about the elephant in the room, the RedCat Racing Gen8 Scout II!
The RedCat Racing Gen8 Scout II is probably the most anticipated and talked about release of 2018. This thing is packed full of so many awesome features, and for the price it's basically a steal!
Let's begin…Licensed body, NO BODY PINS, hard plastic grill with led ready light buckets, folding side mirrors, fender flares, optional spare tire mount and INCLUDED spare tire, rear plastic clear taillights with led ready buckets, front bumper with D-rings and holes for led's, rear bumper with d-rings and holes for led's, functional hitch receiver and cover, PORTALS with METAL diff covers, inner fenders, front mounted motor with transfer case, metal links, metal servo horn, scx10 style bumpers (huge aftermarket support), metal shocks (that aren't leaking), REAL beadlock wheels, licensed Super Swampers (one of the best rtr tires I've felt), and finally an industry first: a way to change the wheelbase without changing link lengths!
After having this for a while now, driving it in the snow, in grass, on rocks, playing with the suspension, removing parts, putting them back on, I don't have a problem recommending this vehicle to anyone! It's a solid platform and you get a ton for your money!
Awesome work Redcat Racing , your hard work has gained a new fan!