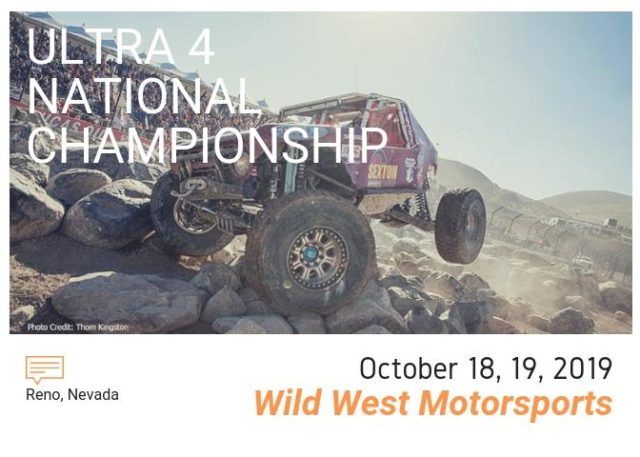 Save the date because The Ultra 4 National Championships are coming to the Wild West Motorsports Park in Reno Nevada on October 18th and 19th 2019.
For more information contact Al Lockett:
775 882-2222 – LockettShows.com – Showinfo@lockettshows.com
Ultra 4 National Championships 2019 comes to the Reno Wild West Motorsports Park, October 18, 19, 2019. Exhibit space is on sale now. Lockett Shows is your contact and local coordinator for this event. Please contact us for application and layout today! Space is limited!

Vendor pricing
10×15 booth _____$350.00
20×15 booth _____$500.00
30X15 booth _____$600.00
40×15 booth_____$695.00
Bulk Space (please call)