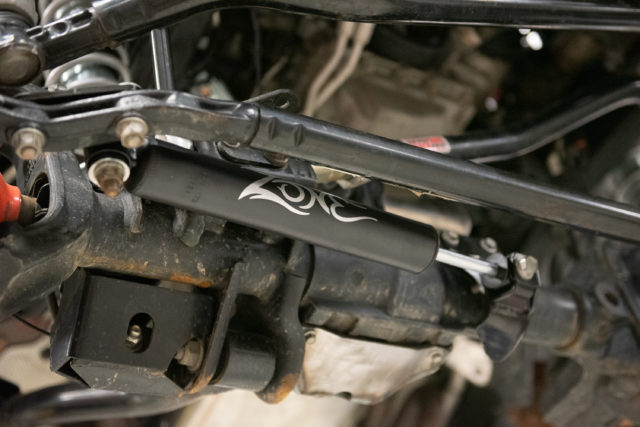 ZONE OFFROAD NEW PRODUCT ANNOUNCEMENT: JEEP WRANGLER JL SINGLE STEERING STABILIZERS
Z Zone Offroad is now offering a heavy duty replacement steering stabilizer kit designed to fit stock and lifted Jeep Wrangler JL models. Designed to offer impressive steering control and limit potential front end shimmy associated with oversized tires, this kit is easy to install mounting into the factory axle mount at one end with the other end securing to the tie rod with a new bracket for better positioning of the cylinder. The kit uses the black 7000-series hydraulic stabilizer cylinder for a clean, stealthy appearance and includes polyurethane eyelet bushings and necessary hardware for installation.
For more info on this steering stabilizer kit and other options for your Jeep Wrangler JL, check out zoneoffroad.com or call (888) 998-ZONE.